We Bring Excitement
Excitement Smokin aims to be the absolute best head shop in the area. What makes us the best? We have been in the industry since 1989 and know exactly what makes our customers happy. Excitement Smokin provides our customers with the widest selection of cutting-edge alternative smoking products, world class customer service, and rewards for shopping with us.
Happy Valentine's Day!
In Store Offer available for both Excitement Adult Superstores and Excitement Smokin' Locations! Get 20% off any 1 item! See store for details.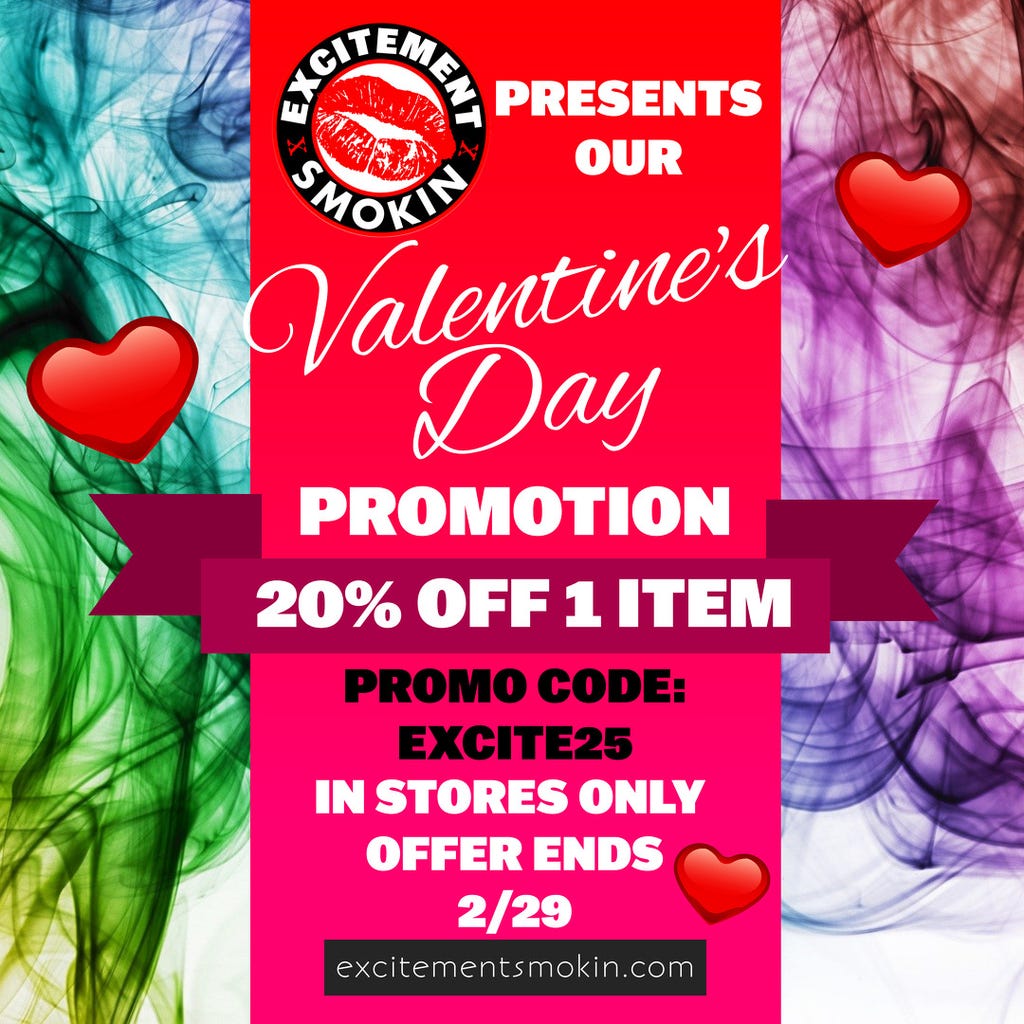 Locations
We're Central PA's most loved adult store! Find us in York, Reading, Harrisburg & Camp Hill!
Products
Find all of your glass pipes, hand pipes, water pipes, oil rigs and accessories at Excitement Smokin. We have grinders, rolling papers, bangers, carb caps, bubblers, drop downs, ash catchers, reclaimers, vaporizers, vape pens and CBD products.
Events
We run events frequently so make sure to follow our Facebook and Instagram to stay up to date on events, prizes, and sales.
Behind every great company, is a true story. And we certainly have a tale to tell. Who are we? Why did we build our business? And what makes us the best at what we do, today?