See some of the events we have had in the past.
BLACK FRIDAY EVENT
30% off any 1 glass item!
20% OFF THE ENTIRE STORE!
Special Offers:
40% off all silicone hand pipes
Large Bamboo Tray for 5.00 with any waterpipe purchase ($20 value)
Max 2 Batteries Buy One Get One FREE
Funky Farms Gummies Buy One Get One FREE
Select CBD disposable pens 2 for 30 ($100 value)

While supplies last!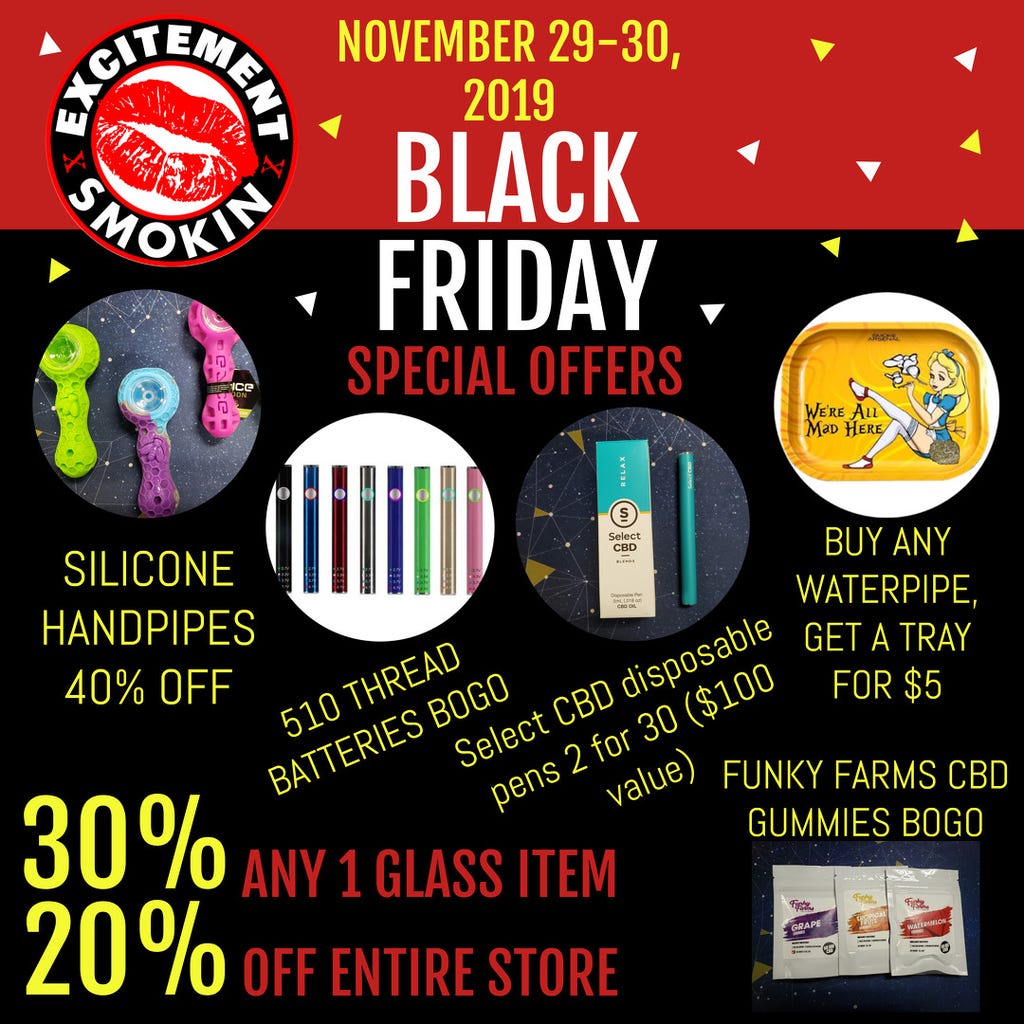 SMASH SALE
EXCITEMENT'S infamous SMASH SALE is in Camp Hill October 10th-13th ONLY! First come, first served. Fully functional smoking accessories with minor defects which includes Pipes, Rigs, Vapes, Grinders, & more. Sale also includes Toys & Lingerie @ closeout prices. All brand new. 100s of items up to 75% OFF. Starts October 10th at 9am and items will go fast!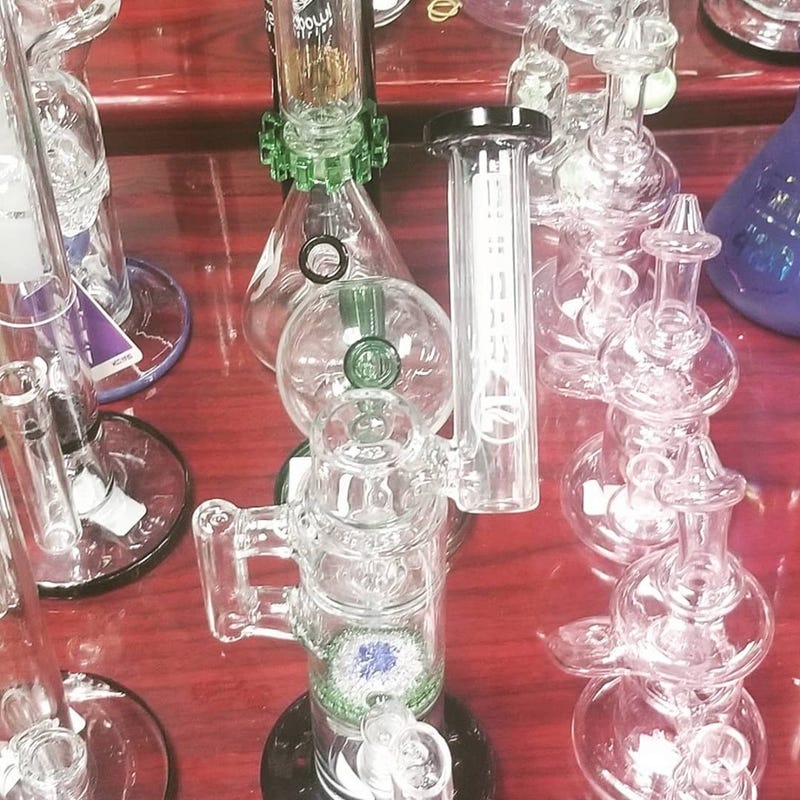 Grand Opening!
Check out our upcoming discount July 4th to July 7th to celebrate the grand opening of Excitement Smokin in Camp Hill and our 1 year anniversary of Excitement Smokin in York.