We are fully in the swing of spooky season, and Halloween is right around the corner! Along with bonfires, pumpkins, trick-or-treating and scary movies - Excitement has some fun, spooky items in store to add to your festivities!
The amazing thing about glass is the crossover between creativity and functionality. How cool is it to have something that is artistic and fun that also serves you a purpose everyday? Add to your spooky decorations by picking up a new spooky glass piece!
Keep reading for our favorites :)
Alec G's Monster
This beautiful water pipe is equal parts spooky and stunning. Impress your friends with this completely unique and high-end piece!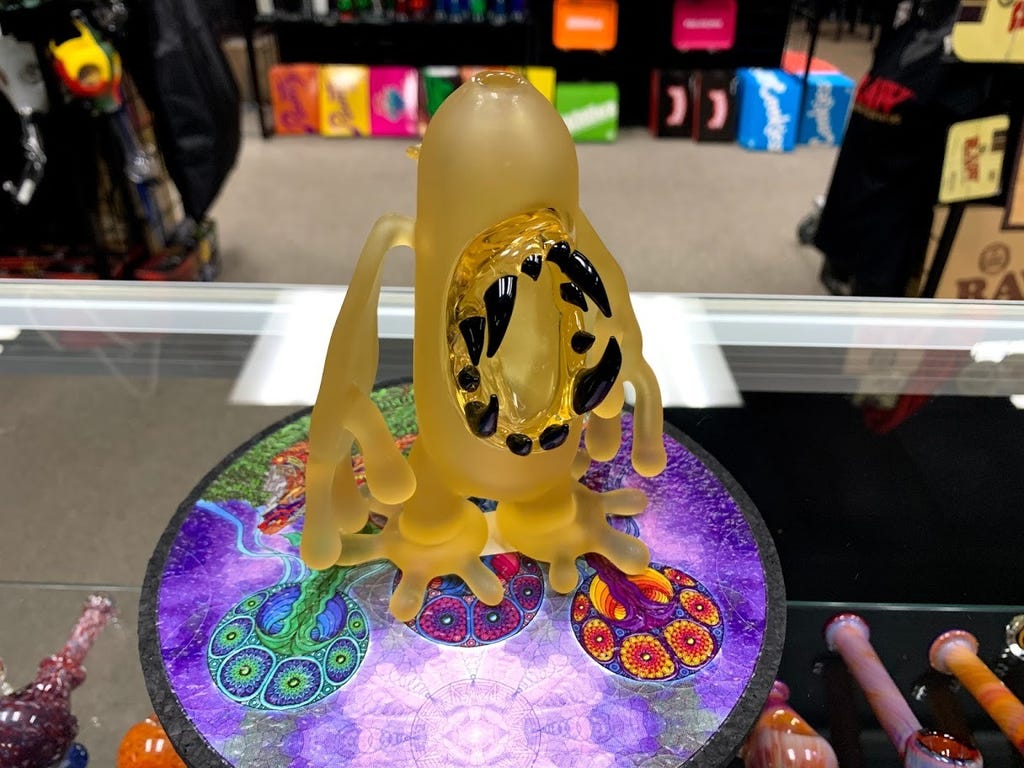 Pendants
While not meant for their function, these pendants are a great accessory to show off your style. These Halloween themed options are hand blown by the artist JOP. Choose between two different beautifully intricate styles of hearts - the red one is my personal favorite!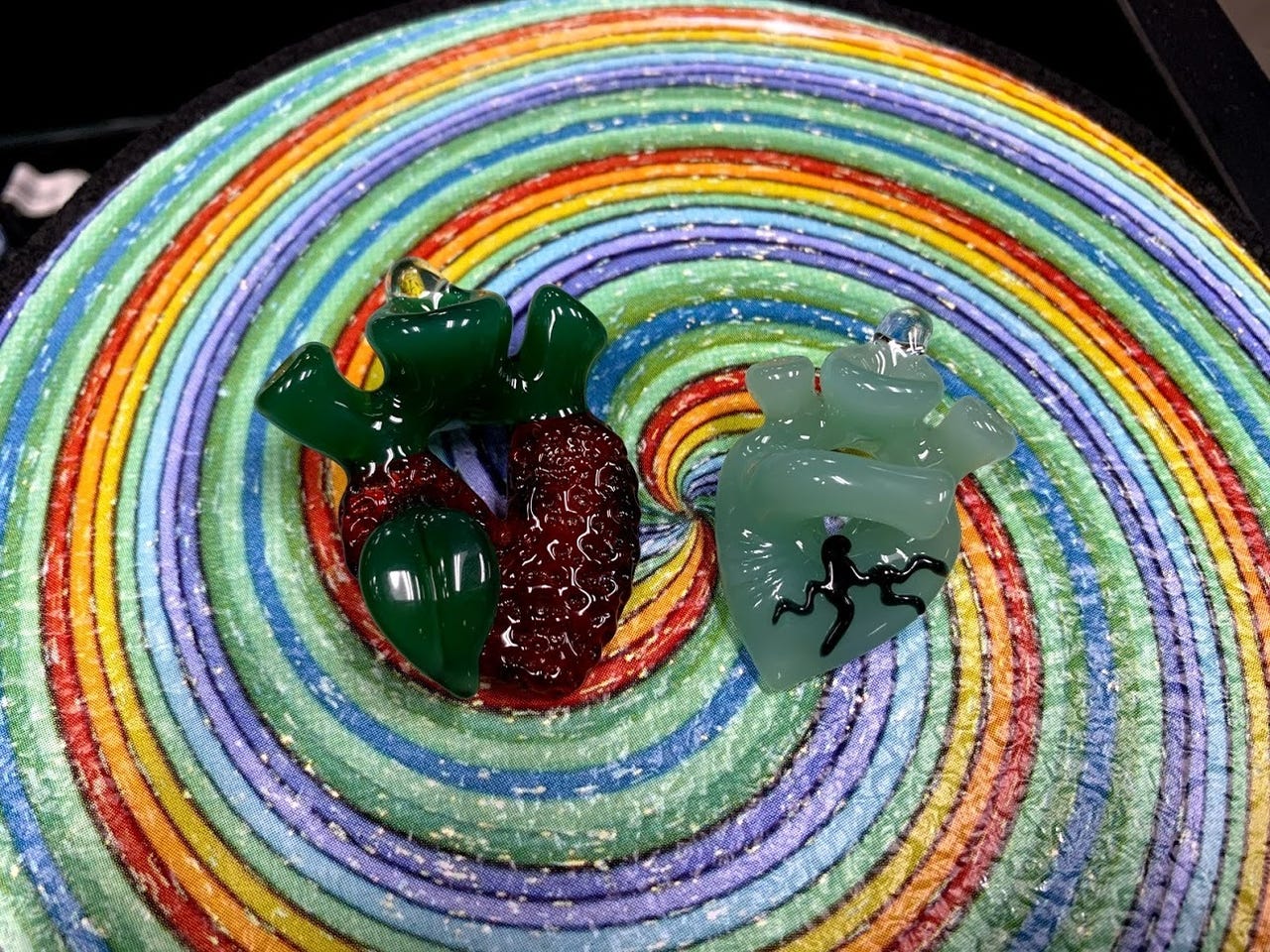 JOP Handpipe
Another JOP piece is this one of a kind handpipe. The intense details on this glass set it apart from the rest, making it an amazing addition to your collection. Just in time for the spooky season!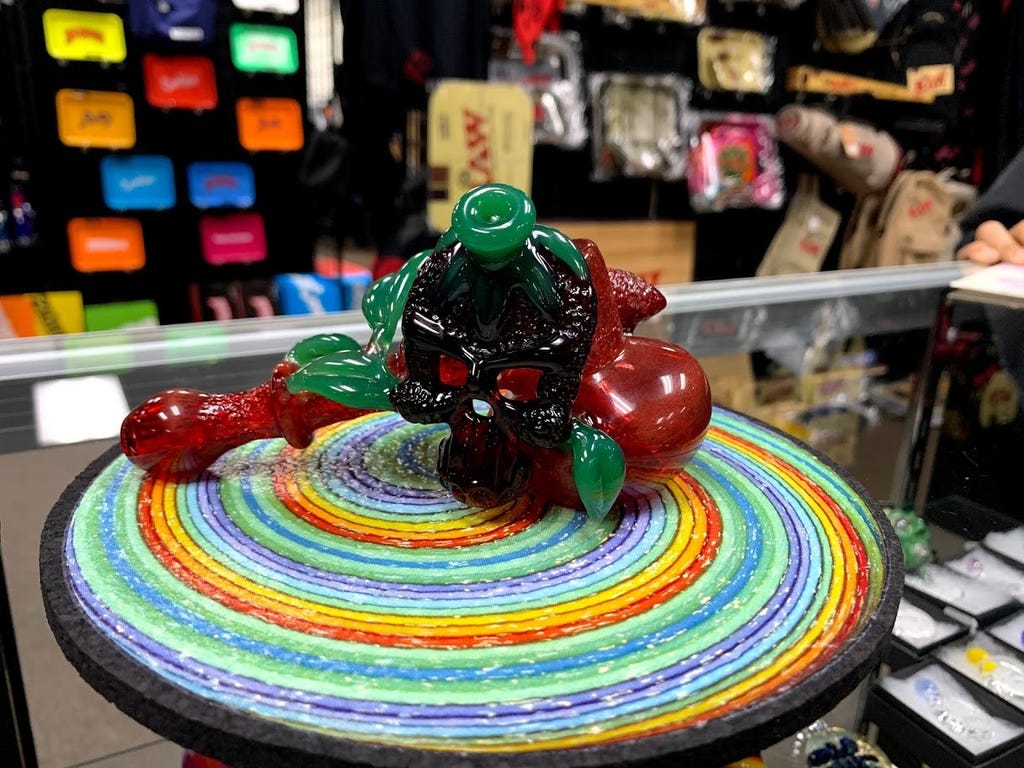 Assorted Spooky Pipes
Excitement is also carrying a wide assortment of hand pipes from Chameleon Glass. Pumpkins, cats, aliens, and more are available now! An affordable standard pipe, with your favorite Halloween character is the perfect way to celebrate the season!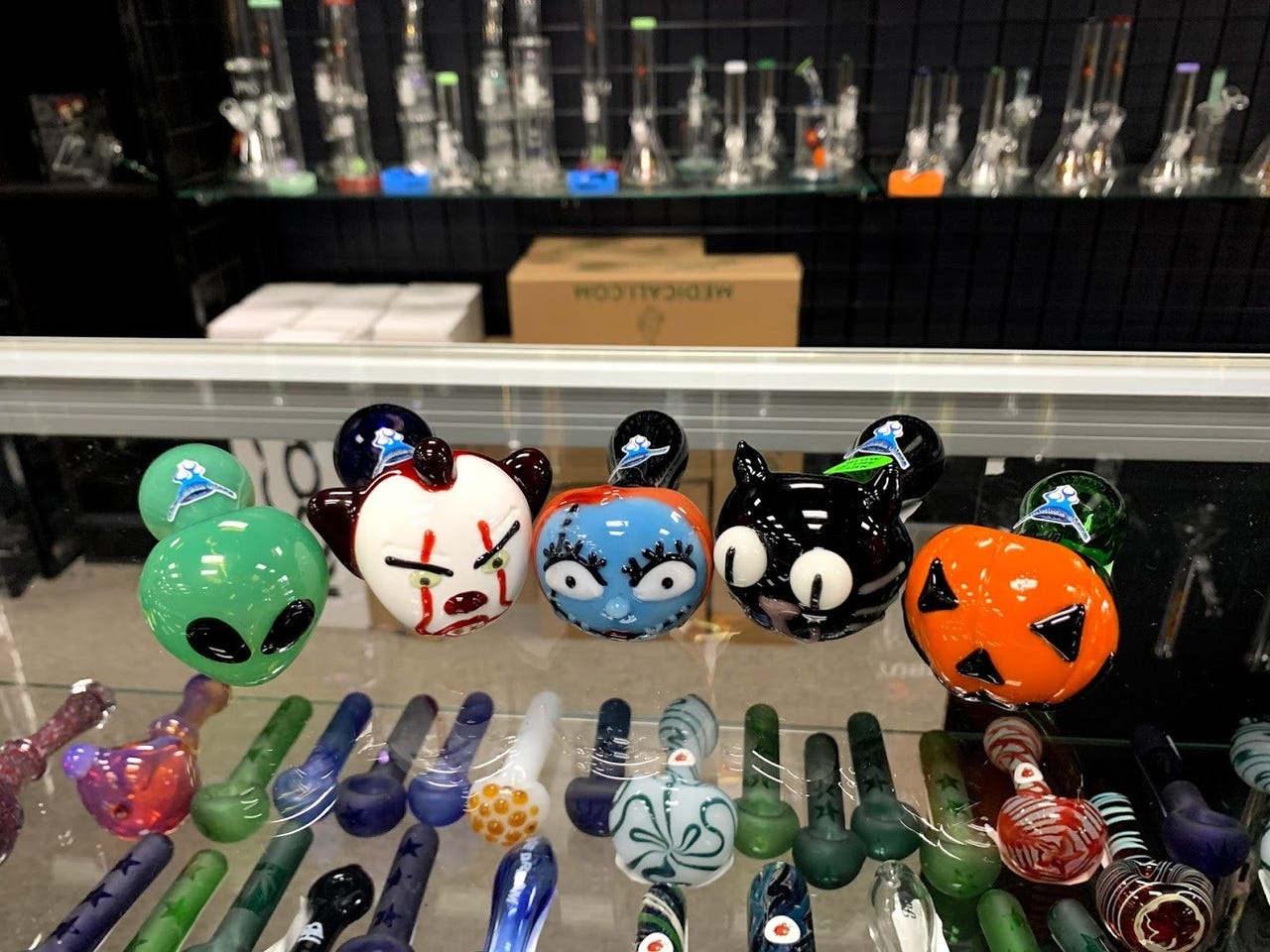 How are you celebrating the fall season? We hope to catch you in stores checking out our ever-evolving selection of all your smoking needs!
Follow our Instagram @iloveexcitementsmoke for all the latest product arrivals!