Excitement has carefully curated a selection of CBD brands and products, chosen based on industry research and reviews. We thoroughly vet out our distributors to ensure authenticity and quality of our CBD products. Our products contain hemp-derived CBD.


CBD BRANDS
Our CBD brands include:


● Funky Farms
● Select CBD (disposable vapes)
● SunState
● Puur
● Chronic Candy
● Original Hemp


(Note: Inventory may vary among store locations and is subject to change)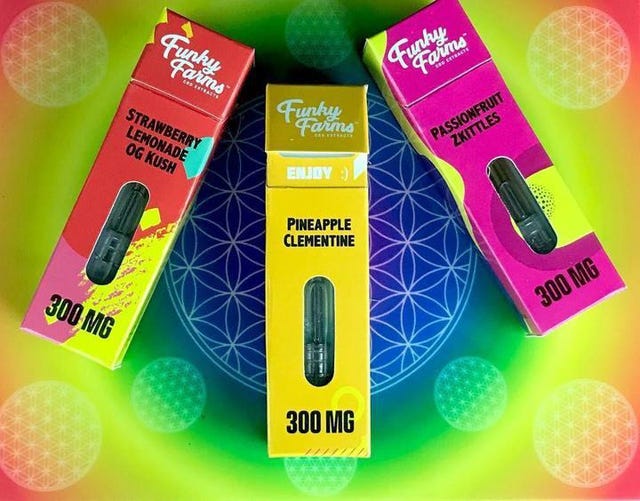 CBD PRODUCTS
Our CBD products include:


● Oral tinctures
● Oil for vaporizers
● Disposable vape pens
● Pre-filled cartridges
● Gummies
● Infused lotions, creams and lubricants
● Infused pet treats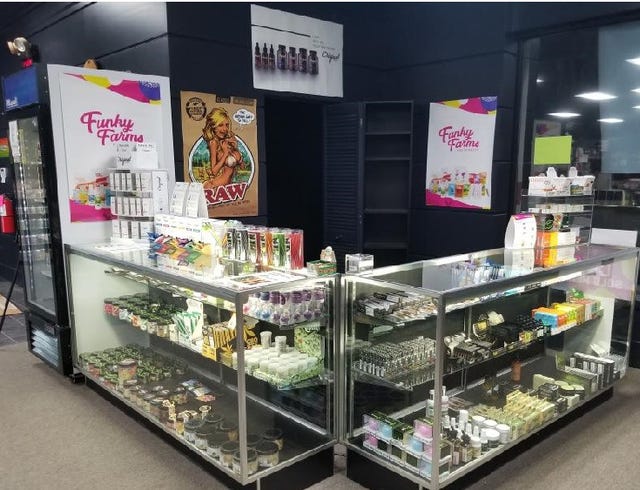 Frequently Asked Questions
How do I use CBD products?
CBD oil products are taken sublingually (under the tongue). Products can also be taken orally (edibles, beverages, tinctures, gel caps, lozenges), or applied topically (lotions, creams, gels, sprays). Concentrated CBD oil can be vaped with a vape pen. Most CBD brands have their own recommendations for dosages. Results vary significantly so it may take some trial and error to find the right method/dose for you. We recommend consulting with your doctor prior to consuming any new CBD products.
Is it safe? Will it work for me?
CBD is generally regarded as low-risk with minimal side effects and many of our customers have experienced positive results after using CBD. However, we are not medical professionals and Excitement and our employees do not make any medical claims or guarantees about the effectiveness of CBD products. Consult with your doctor prior to consuming any new CBD products. Individual results may vary.
I'm looking for a specific CBD item, do you carry it?


The types of CBD items available are changing at a rapid pace. While we make every effort to continue stocking your favorite items and dosage levels, and bringing in new items, our inventory varies by what is available to us from our distributors. We are always happy to take special requests - simply ask a sales associate to take down your information and we'll give you a call to let you know the status.
Stop in and check out our constantly updated collection!
Follow our Instagram @iloveexcitementsmoke for all the latest product arrivals!